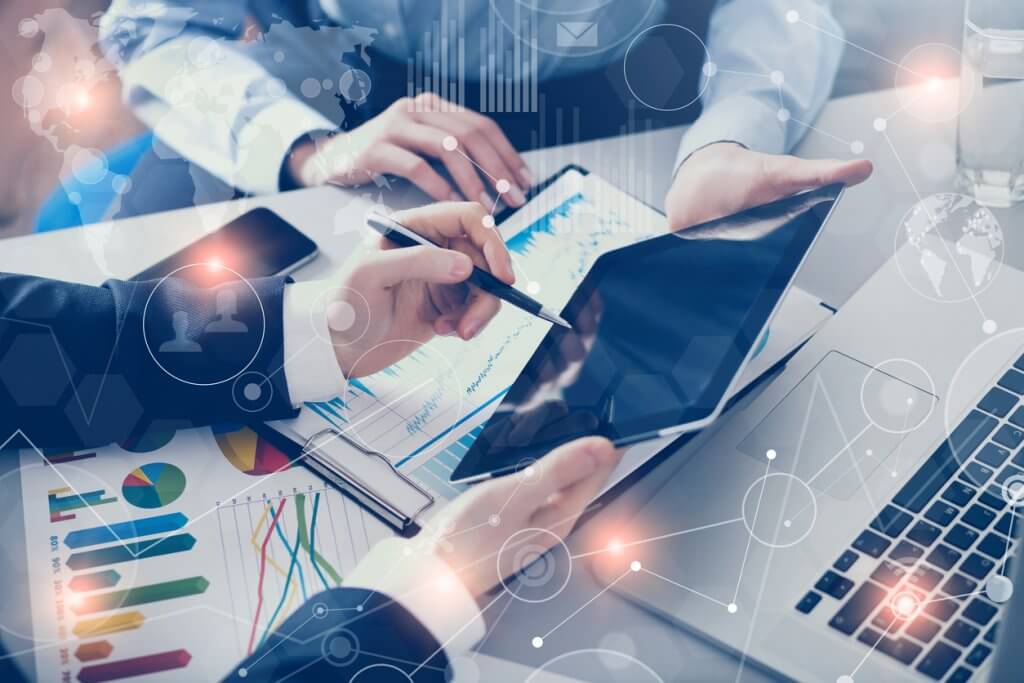 QuickBooks has both an online and a desktop version, and it might seem that they're equally as good. QuickBooks Online, however, has some serious advantages over QuickBooks Desktop. These benefits can make running the financial side of your business much easier and more accessible. 
Cloud Storage
QuickBooks Desktop stores your records on your computer – and that's it. With Online, you get cloud-based storage which not only ensures that your records are safe, but that you can access them from anywhere. Use your PC, Mac, tablet or smartphone to access everything QuickBooks Online has to offer. You can start working on one device and seamlessly move to another to finish up. This gives you more flexibility to leave the office to work or spend time with family and still get your accounting done. 
Accountant Access
Another benefit to the cloud storage is that we, as your accountants, can have access. All you have to do is invite us to have access, and once we accept and sign up, we can easily access your information and records. We'll be able to answer questions, fix problems, or start preparing for tax time without taking a ton of your time.
Frequent Updates at No Additional Cost
With QuickBooks Desktop, you'd have to pay, at a minimum, $299 annual upgrade fee to get access to the latest updates and features. If you have multiple licenses, it could be as high as $799 for the annual upgrades. Even then, you only get those upgrades and features once per year. With QuickBooks Online, you'll get new features and product updates as they're released, and it's included in the monthly cost. 
Automatic Scheduling and Sending of Invoices
While both Online and Desktop allow you to create professional invoices, only QuickBooks Online allows you to automate the scheduling and sending process. This not only saves time, but it can also save the headache of forgotten invoices that aren't sent. 
Use the Mobile App For Quick Accounting
When you're out and about on business, use the mobile app to take photos of receipts and attach them to the applicable transaction. This lets you stay on top of tasks and eliminates the clutter of receipts that you save to enter later. 
If the mobile app isn't quite enough, there are other great add-on apps that you can use with QuickBooks Online in order to streamline many of your accounting processes, such as payroll, receipts, e-receipts and more. HubDoc, TSheets, and Concur are just three add-ons that you can use with QuickBooks Online to make your accounting easier, faster, and on track. 
Easier Organization of Bank Transactions
With QuickBooks Desktop, you'd have to pay an additional $10-15 a month to download bank transactions. Then you'd still have to categorize them yourself. With QuickBooks online, you can automatically download and categorize your bank and credit card transactions. This saves both money and time spent on data entry. 
Online is Where It's At
Social media, email, your calendar, and even your word processing software is online. All of this allows you to run your business from anywhere. Why wouldn't you want to take advantage of that with your accounting software, too? 
If you're ready to make the switch to QuickBooks Online, we can help with that. We also offer several other services that can make your bookkeeping simpler faster and easier for you, including payroll processing. Contact us for more information so we can make your accounting load lighter!