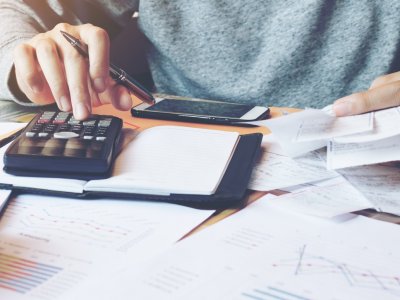 As a business owner, there are so many things to keep track of. Payments, invoices, labor…it can quickly become overwhelming as your business grows. Many business owners can feel overworked and under pressure, as the day-to-day operations become more demanding and they are left without the proper knowledge, or the time, to manage the increasing paperwork.
Here are some tips to help get your finances in order:
Create a budget
Having a budget is an important part of your business. This way you can track money, business expenses, and how much income you'll need in order to continue growth. You should take the time to go over your budget and make the necessary changes as your business becomes more profitable.
Monitor income and expenses
Closely monitoring your income and expenses ensures that your expenses don't exceed your income. The purpose of tracking your income and expenses is to be aware of where the money goes so you can better prepare for future spending. Understanding how much you have allotted and making sure you spend no more than that puts you in better control of your finances.
Separate personal and business finances
Separating your personal and business finances will make your life much easier.  When business owners mix the two they may end up with losses they can't explain and tax issues they don't want. Keeping the two separate will make keeping track of your profits and expenses less troublesome.
Invest in good bookkeeping software
It is crucial to purchase bookkeeping software for your business. It will assist you in paying taxes and creating budgets, and also help you gain a better understanding of the overall financial situation.
Hire a professional:   
Hiring a professional bookkeeper will make your job less stressful and provide you more time to deal with all the other aspects of your work.  As your business grows, the finances grow and the paperwork becomes more daunting.  If you feel as if you're losing track of your financial management, a bookkeeper can help you gain control of your finances.
Owning and operating your own business can be amazing and stressful at the same time. Handling finances can be something that becomes more complex as business becomes more lucrative. Just remember to follow your budget, keep track of income and expenses, separate personal and business expenses, and don't be afraid to ask for help if you need it. If you have any questions or concerns, don't hesitate to contact us. Maybe we can help take some of the weight off of your shoulders!